Now, as technology rapidly advances, companies and products focus on giving us that future of our dreams. We have smart bulbs, smart outlets, smart toasters, smart washing machines, and much more! Even your smart thermostat can track your coming and going and schedule temperature adjustments. But, did you know that you may already own a system that can integrate with your connected devices? It's your game system! You might be surprised to know that even something as old as a Nintendo Wii can control much of your connected smart home experience.
1. Nintendo Wii
Nintendo's motion controlled Wii is one of the bestselling game systems of all time. With over 101 million consoles sold worldwide, there's a pretty strong chance that you've got a Nintendo Wii somewhere in the house. Indie programmer LiquidIce created an application that you can load on your Wii that takes control of multiple aspects of your smart home. You have access to light dimmers, temperature controls, virtual TV remotes and even surveillance cameras. Everything can be controlled by pointing the Wiimote at the screen like you would if you were navigating any of Wii's normal menus. Below you'll find a quick gif showcasing the light-dimming feature that this crafty program offers Wii owners. 2. PlayStation 4
The PlayStation 4 (PS4) is a powerhouse gaming system and it is now able to integrate more fully into the Logitech Harmony line of products. A recent update gives the Harmony remote and Harmony app control over your PS4. So, if you're like many gamers, sometimes you're not in the gaming mood and just want to watch a Blu-ray on your PS4. You don't want to have to get up and look for your game controller. Well, now all you need is your Harmony remote or your smartphone. You can access basic control of your PlayStation, which makes navigating menus, hitting play on a loaded Blu-ray and starting your favorite streaming service a snap!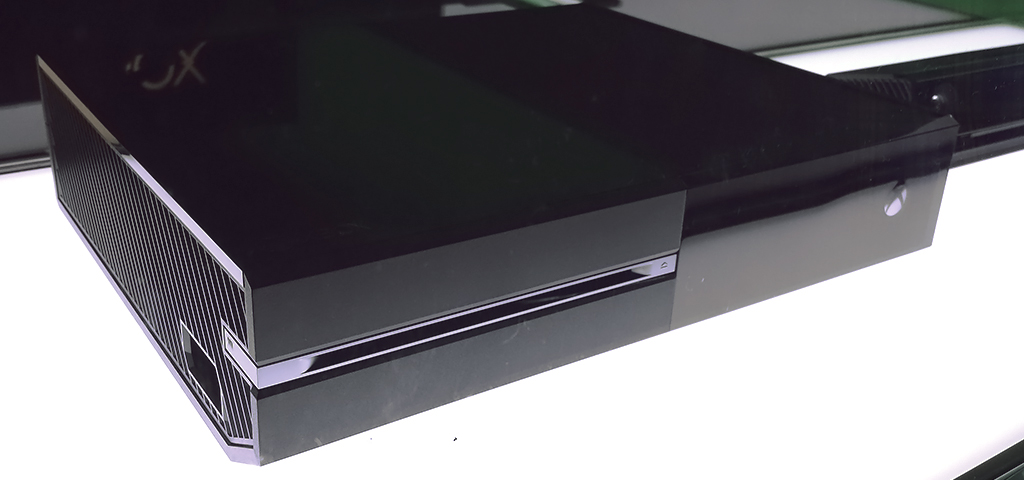 3. Xbox One
Bill Gates has a long history of smart home integration. His interest has led to a number of forward-thinking decisions from Microsoft. The Xbox One gaming console originally released with an always-on infrared camera that included facial detection. This means that the Xbox One could detect not just if a person is in the room, but which specific person is in the room. Needless to say, that approach ruffled a few security experts' feathers and now the Xbox One is sold without that infrared camera. But, that doesn't stop you from incorporating a few cool smart home security features with your Xbox One! The cloud surveillance experts at Smartvue recently introduced Homevue, an easy to use home surveillance camera that connects directly to your Xbox One and makes live streams available to any smart device. You can also use Xbox One's native split screen support to monitor the camera while playing games! The compact camera can be placed anywhere within the reach of your Wi-Fi signal. And users have complete control over when the feed is active or shut off. This should sit better with Xbox One owners who didn't like the always-on function of the original infrared camera that came with the system. These options are perfect for the person who might feel confused on where to start with home automation. If you've already got a system that will work well with other smart home devices, you really have nothing to lose trying it out!
---
We've got deals, f'real.
Exclusive offers, discounts, and special membership rates for Review-Weekly.com approved products are all yours. Wanna be email buddies?