1. VR Rides
One of the big forefronts of Virtual Reality is extending the thrills of upcoming new roller coasters. Six Flags is the first major adopter of this new technology and is scheduling a collection of VR-based upgrades to current rides-within-reality. Over the next few months, Six Flags will debut their "New Revolution" VR coasters across North America on some of their biggest rides like Shock Wave at Six Flags Over Texas in Arlington, Dare Devil Dive at Six Flags Over Georgia, The New Revolution at Six Flags Magic Mountain near Los Angeles, Ninja at Six Flags St. Louis in Eureka, Steamin' Demon at The Great Escape in Lake George, New York, and Goliath at La Ronde in Montreal. While we find it a bit intriguing to install VR on rides that are already visually compelling, we'll have to wait and see how the new visuals compare to videos like these.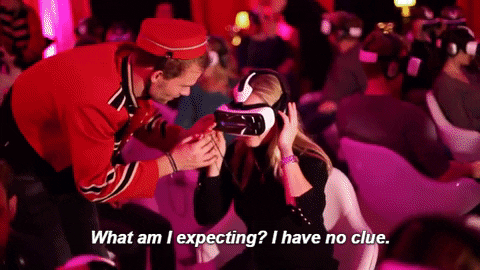 2. VR Movie Theaters
In Amsterdam, the world's first permanent VR cinema is set to open this year. The theatre, which is appropriately called The Virtual Reality Cinema is scheduled to have shows that will cost €12.50 for complete VR-based movies that run around 30 minutes each, which may sound a bit pricy for a half hour of entertainment. Virtual Reality Cinema plans to open similar locations in London, Paris, Berlin, and Madrid. Other companies like 20th Century Fox are also releasing various VR-enabled versions of their films on the Oculus VR Cinema app. While these versions aren't really any more than a means of viewing a bigger screen version of the film on your VR headset. But, there are efforts being developed to completely capture the true VR experience, like with the upcoming The Martian VR Experience release.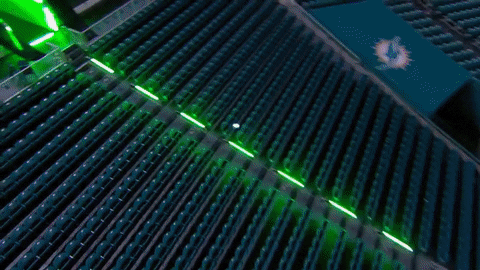 3. VR Drone Races
Another great VR development is in the sport of drone racing. The sport appears to be the first to use Virtual Reality as a core feature.  They're calling it FPV (First-Person View) quadcopter racing. Drone racers are modifying their quadcopter builds to focus on speed and maneuverability. Via VR headsets, the operators see a live video feed from the drone. Drone pilots have now assembled to begin racing in remote locations. These drones are reported to reach speeds up to 60 MPH and the racers are developing time-trial runs that will certainly be a treat to see in first-person view as well as on TV soon enough. Be sure to check out this video of the racers in action! 4. Video Games Will Soon Be Insane
If you haven't already seen some of the games slated to come out soon on various VR platforms—we have two words for you: Eve. Valkyrie. CCP Games's Eve Valkyrie is the latest VR game in development that may or may not blow your mind from the trailer before you even get to play it yourself. Eve Valkyrie is not only set to be VR compatible on both PC and Playstation 4—it's an integral feature that completely sets it apart from any shoot-em-up to date. Equipped with VR goggles, you as the player are now inside the cockpit of your ship, able to look around to the various blind spots that plagued past shoot-em-ups and see every opponent around you keeping full control of your ship's direction completely separate.
5. A New Tech War is Beginning
With all this attention being devoted to such a "niche" area of tech, the major tech companies are now gearing up for an all out development war. This is good for us because it will  help accelerate VR product releases and spur adoption in the mainstream. Facebook shelled out over $2 billion for the Oculus Rift and is looking to invest even more. Both Sony and Microsoft are designing their own VR headsets (For PlayStation it's the PS4 VR, and Microsoft is developing the upcoming Hololens), and in 2016 alone Magic Leap jumped to the forefront of VR startups with a Series C round of funding that closed with over $793.5 million.
Image Credit: The Illustrated Guide to the VR Investment Landscape Infographic form Upload 
---
We've got deals, f'real.
Exclusive offers, discounts, and special membership rates for Review-Weekly.com approved products are all yours. Wanna be email buddies?